Industry
Excellence

ACADEMY


MANCHESTER

In our unique Industry Excellence Academy you'll benefit from a programme of study that has been co-developed, and is co-delivered, with one of our industry partners.  This input not only helps to ensure that our courses are aligned with current industry skills demands but also means that you will benefit from a range of industry level activities and lessons.  This includes sessions delivered by industry experts, visits from guest speakers that are at the forefront of their sector and receiving industry standard 'live briefs' that will require you to work on the types of projects you would be completing in the workplace. 
We strongly believe that if we are going to help you to achieve a job in your dream career it makes sense to work with employers to ensure our courses are helping you to develop the technical and professional skills you'll actually need when you enter the world of work. That's why in our Industry Excellence Academy you'll complete either a Level 2 or Level 3 qualification and a placement with an industry employer of at least 15 days. You'll also receive dedicated 'employability' sessions with a named Employability Tutor to develop your skills and knowledge. 
In addition, when you enter the Industry Excellence Academy you will also be allocated a dedicated Employability and Partnership Coordinator who will support you every step of the way, helping to prepare you and equip you with the skills that you will need to thrive in the workplace. This means that when you complete your journey in our Industry Excellence Academy you will have the qualifications you need to take the next steps towards an amazing career as well as the experience and skills that will help you stand out to future employers. 

T Levels are a new two-year technical programme that will provide you with a high-quality technical alternative to A Levels, combining classroom learning with an extended industry placement, lasting at least 315 hours (approx. 45 days).
Our Industry Excellence Academy offers Technical Levels (T Levels) in ten subject areas; Business Management and Finance,  Construction, Craft and Design, Digital, Education and Childcare, Engineering and Manufacturing, Hair and Beauty, Health and Healthcare Science, Hospitality and Catering and Media, Broadcast and Production, as well as Transition Programmes that will allow you to progress on to study T Levels if you don't already have the qualifications.
Learn more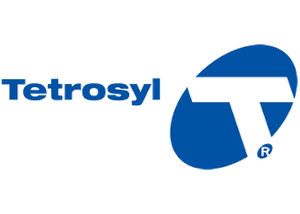 Tetrosyl
Tetrosyl Limited is the largest manufacturer and supplier of car care products in Europe and is the UK's biggest independent oil blender extending its global reach to 100 countries.
partners
We aim to bring together industry professionals and our talented students to help secure the best possible future for our students. These partnerships include: